In an industry where algorithms and numbers rule, it's easy for the human to get lost. Over-the-counter ("OTC") crypto trading puts people where they belong in a money market: at the heart of trading. It's no surprise, then, that OTC trading is one of the fastest-growing parts of the cryptocurrency market.
Like it or not, we live in times where technology is fast-taking over something as fundamental as human interaction. Times where millions trade in the glow of a computer screen. Times where information is shared across a global online network, reducing the time that vital trading news travels from New York to Sydney to mere seconds.
Technology has its limits, however. If you've ever had a tricky question that you need an answer to, it's not uncommon for the digital world to fall silent. In an oasis of information, you've somehow stumbled into the desert.
Information is power when it comes to trading, and for that reason, many institutional and high net worth cryptocurrency investors are turning to OTC crypto trading. What's not to like about a dedicated one-on-one with someone who can answer all your questions swiftly and take care of issues for you with a white glove service?
OTC Crypto Trading Offers Efficiency and Security
OTC crypto trading provides a convenient and streamlined method to make large transactions, especially when liquidity is thin. Today's large trades on exchanges are plagued by wide spreads, which work against you when buying and selling.
When buying, you pay over the odds. When the time comes to sell, the wild swing of the pricing pendulum robs you of your full potential profit. None of this is particularly appealing. In the end, it turns into little more than a wild goose chase around multiple exchanges in search of liquidity.
OTC cryptocurrency trades nip both problems in the bud. With just one point of execution, you save time; with direct purchasing of your cryptocurrency, you avoid the perils of an illiquid spread.
But that's not all. This convenience also comes with extra security. By dealing directly with an OTC desk, you have more control of who has access to your sensitive private data. Rather than giving your details to multiple cryptocurrency exchanges for slivers of liquidity, OTC traders offer a single point of contact that adds an extra level of security and confidentiality.
It's not hard to see why institutions and high-net-worth-individuals gravitate toward OTC trading; the potential to save millions executing trades while keeping their data secure and saving time is an alluring prospect.
OTC Trading Is Reshaping the Future of the Crypto Market
With OTC trading offering such significant benefits to participants, it's no surprise that the crypto trading landscape has gone through a transformation.
Another force driving the renaissance of OTC trading is the increasing year-on-year power of the force of regulation. The Wild West is being tamed. 2023 saw the collapse of FTX, leading US regulators to bear their legal fangs. The consequent drop in exchange liquidity has left institutions with a simple choice: how wide can you afford to go?
Institutions have responded to this question by flocking to the compellingly tight spreads of OTC desks. At the time of writing, BTC holdings at OTC desks were at their highest levels in over a year. It's hard to pin down exact figures due to the confidential nature of OTC trading, but industry experts suggest that in the past six years, the volume of OTC trading has grown to the point where it now exceeds that of exchange trades by as much as three times. It's clear where the big money has gone – to OTC experts who provide streamlined access to a vast, connected network of liquidity partners.
There is one other important aspect to OTC crypto trading desks that attracts institutions. They are manned by people with extensive experience of volatile markets. Institutional-grade crypto trading desks bring together traders with experience trading a range of traditional financial products across a broad range of sectors. Their wealth of experience is invaluable; smart market insights and knowledgeable commentary drive a better understanding of the fine points and nuances of developments in the market. This level of knowledge can be hard to find.
As OTC trading grows in influence, so does its clientele. The sharing of thoughts, ideas, philosophies, and knowledge is all centralized at the OTC desk. Knowledge is power – and just a part of the service.
Ride the Wave of Change with MHC Digital Group OTC Trading Desk
MHC is building a leading OTC trading desk. Our clients have entrusted us with significant trading volumes across global financial markets.
In a recent statement regarding MHC Digital Group's latest endeavors, Edward Carroll, the Head of Global Markets and Corporate Finance, expressed the company's commitment to the evolving world of cryptocurrency. He stated: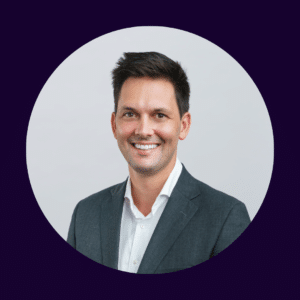 "We at MHC Digital Group are proud to have established an institutional-grade OTC offering to service the growing needs of sophisticated clients looking to participate in the sector. We look forward to continuing to help facilitate the development and adoption of cryptocurrency use-cases as more participants flock to the sector."
Our established access to connections across a global network of exchanges, platforms, and partners means we can offer free-flowing liquidity at competitive prices to our clients.
Our premium service is transparent, with no hidden fees, no perilous slippage, and no extra costs: just one, all-inclusive quote.  MHC's focus is on delivering a service tailored around your needs and meeting even the most exacting of requirements.
We understand what institutional investors want and have longstanding experience in providing it. We leave barebones transactional agreements to exchanges; our focus is on creating relationships built around trust and a shared vision of the future.
Explore the Rise of OTC Crypto Trading
As cryptocurrency continues to become more mainstream, the growing interest from retail and institutional investors will swell. OTC crypto trading offers the traditional financial institutions a freer pool of liquidity, enhanced security, and unparalleled pricing efficiency at volume.
An OTC crypto trading desk like MHC Digital Group blends the best of forward-looking technology with the human touch of an expert. Whether you believe that digital assets lie at the center of the financial world of tomorrow, or you simply want a taste of the huge financial opportunities allocation to the sector entails, OTC trading helps institutions to embrace this future and retain a pivotal role in reshaping that world.
The journey may not be easy – but it promises to be a rewarding and transformative one. MHC Digital Group is at the forefront of that journey, guiding investors on a path between innovation and tradition with a blend of efficiency and security.